Lafayette Travel Cajun Crate
Buy Now
The NuNu's story begins at the Blue Room Lounge in Milton, Louisiana. Opened in 1953 by Arthé Broussard, grandfather to the current generation of family owners, the Blue Room Lounge was a favorite stop in the afternoons. Many a retired gentleman would steal away to the Blue Room when they were supposed to be headed to the grocery store. Arthé would help his customers out by stocking a little of this and that extra, but he soon realized locals needed a grocery store more than they needed a lounge . . . And so NuNu's opened for business. In 1976 Walter & Jeanette Broussard, Arthé's son, and daughter-in-law opened a new building in Milton. That next year, the key to NuNu's success was born... quite by accident. When the butcher went on vacation, family members scrambled to figure out the recipe for the popular seasoning mix. Once they had that recipe down, it was a natural next step to offer the seasoning for sale. Nunu's now has locations in Milton, Maurice, Scott, and Youngsville and is still family owned and operated.
Baker Farms Pop Corn Rice
Louisiana's cuisine is world famous—due in no small part to its rice! Louisiana is one of the nation's top three rice-producing states, growing mostly long grain rice. Baker Farms is located in Gueydan, Louisiana. Roy Baker, Sr., a fourth-generation farmer in southwest Louisiana, began farming rice in 1975. His decades of farming experience have taught him the hard work it takes to grow a quality product. This quality work ethic is what allowed he and his wife Beverly to purchase their rice farm in 2012. Since then, their Gourmet Popcorn Rice has been grown on Baker Farms property near where Roy's family originally settled in the 1800's. This unique variety of aromatic rice is grown and packaged at Baker Farms.
Three Brothers Farm Cane Syrup
Sugar Cane farming has been a way of life for many years in Youngsville, LA. Bob Romero grew up with cane syrup on his family table in place of white sugar. Today, Bob and his family are carrying on the tradition with Three Brothers Farm in Youngsville, where they harvest sugarcane for raw sugar and cane syrup. Families in Louisiana for many generations have used cane syrup to enhance the flavor of everything from boudin to desserts. Bob's cane syrup and raw sugars are used as a locally sourced ingredient in many products throughout Louisiana.
A favorite of those who prefer milder seasoning, TABASCO® brand Garlic Pepper Sauce blends the bold, savory taste of garlic with a perfect 3-pepper blend: smooth cayenne, oak-aged tabasco pepper and mellow red jalapeño. Perfect for Italian foods like pizza and pasta, but also delicious on wings, dips, seafood, casseroles and more. Gluten free and zero calories.

Avery Island is a mysteriously beautiful place where the pepper fields grow, the factory hums, and the McIlhenny family and their employees continue to live and work - as they have for over 5 generations.
Cajun Power Smothered Chicken & Gravy
Cajun Power is a family owned company with old-fashioned business relationships. Carroll Thomas started the business almost 40 years ago after much training in learning the "old ways" of cooking from his mother, grandmother, and farm wives. Now this "mom & pop business" has exploded and it is a family effort where all of the children and grandchildren have a part and stake in this vastly growing business. The family business is now geared up to reach the world with old-fashioned quality, honest, and integrity in manufacturing fantastic food products. Smothered Chicken & Gravy is excellent over rice, mashed potatoes, or toasted bread. Cajun Power brand is a real staple of Acadiana, and this is just one of their many amazing products.
Louisiana Praline Factory
Satisfy your sweet tooth with an authentic Cajun treat from Louisiana Praline Factory! This family-owned and operated business have been making some of Lafayette's favorite pralines and pastries since 1998. Kathy Dorsey and her husband own and operate Louisiana Praline Factory. You can find their made-from-scratch Cajun favorites at one of the many locations that sell their treats around the state of Louisiana and now online at Cajun Crate.
Shop Louisiana Praline Factory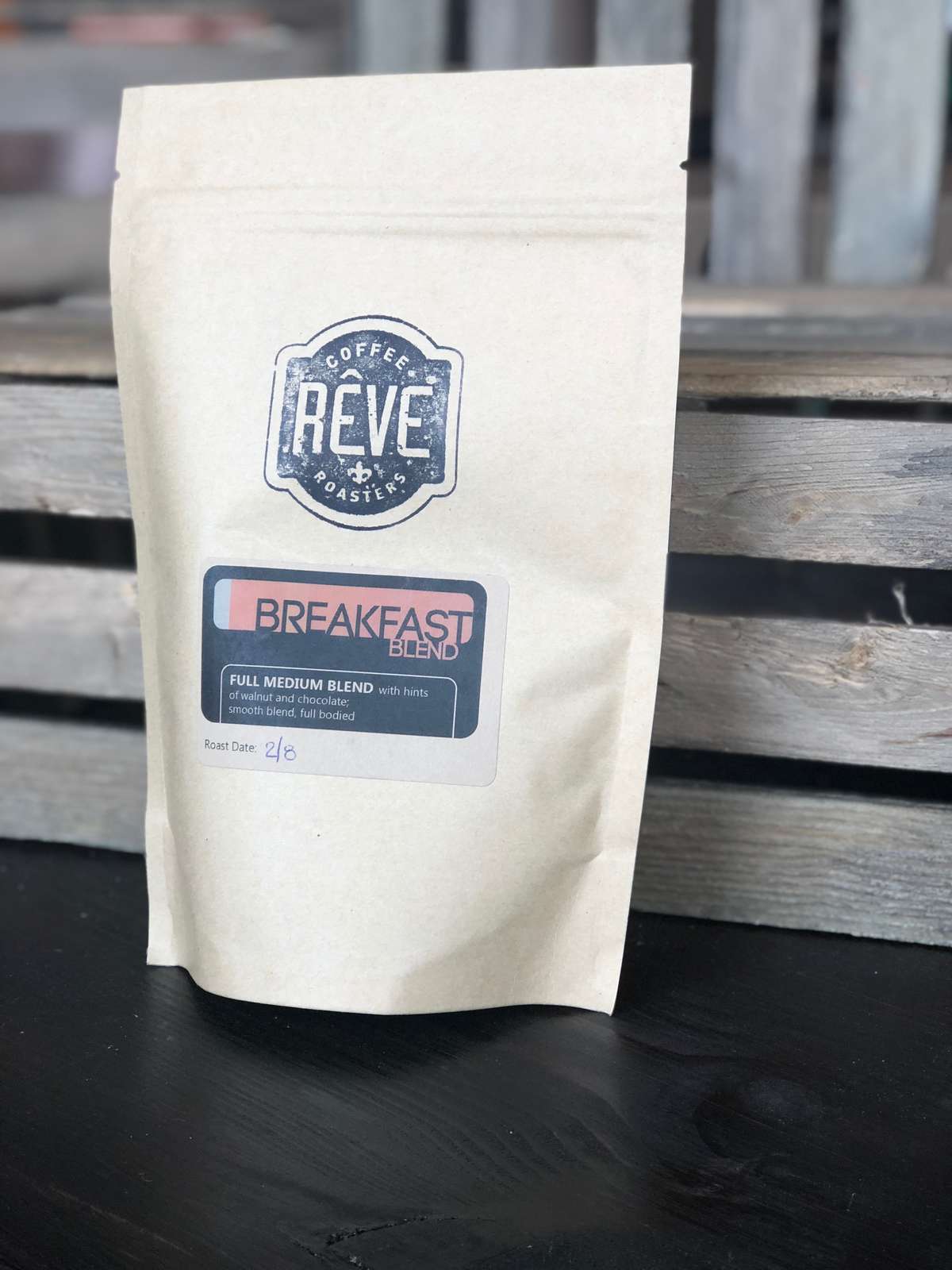 The mission of Rêve Coffee Roasters is to bring you and your neighbors together over the joy of specialty coffee. Inspired by the customs and spirit of their rich Cajun background, these roasters have dedicated their selves to bringing a new tradition of coffee-roasting to Acadiana while honoring the old. Reve roast every bean in their micro-roaster in Lafayette, LA. You can visit them at their coffee-shop and roasting facility in Downtown Lafayette.
Shop Rêve Coffee